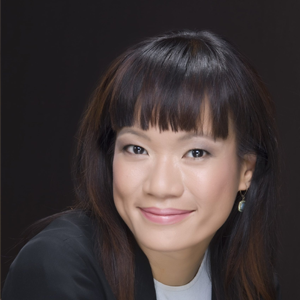 I am the Chair of the Board of Trustees for Southover Partnership. I am passionate advocate for empowering others to their highest potential. For the past ten years, I have volunteered within education in various capacities, including acting as governor and mentoring students. I believe in the power of education to change lives and I am committed to ensuring that all children have access to quality education regardless of their abilities.
My role as Chair of the Board, is responsible for the overall governance of the charity. I work with the other trustees to set Southover Partnership's strategic direction, oversee its finances, and ensure that the charity operates effectively according to its purpose. I bring 20 years of experience of leadership experience in strategy and finance at international brands, including adidas and Estee Lauder. I lead through transparency and collaboration to create a more just and equitable society for all.
My background is in finance, having been the founder of a financial planning and wealth management business more years ago than I care to remember. Having retired  I joined Southover as a trustee in 2019 to help with the strategic planning, governance and general development. Hopefully with Covid behind us we can now look to moving on apace. 
My wife Sue and I recently celebrated our golden wedding. We are very close to our daughter and her husband as well as our son who were all able to join us on a fantastic family holiday. 
We play tennis and golf regularly. As travelling is important to us and Sue speaks very good Spanish we try to avoid the winter weather in the uk and spend time in Sitges just south of Barcelona. Enjoying the outdoor life there in the sunshine with friends is a real privilege. My Spanish is improving but I'm told I can be a difficult student!!
I am keen to ensure that Southover continues on a sound footing and grows to become as good as it can be.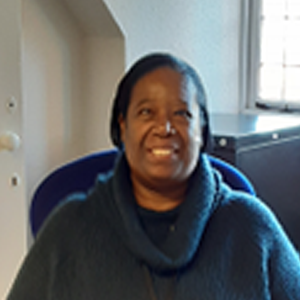 I am the Staff Representative on The Southover Partnership Board of Trustees and Lead Practitioner for Teaching and Learning for the Outreach Service.
I am an experienced leader with a wide- ranging background in primary education for over 36 years. Beginning my teaching career in mainstream schools in Enfield, that continued in both inner city and outer London boroughs such as Haringey, Camden, Uxbridge, Islington, and Brent. I am adept at supporting children and young people across the Early Years, Primary and Secondary age range.
Prior to joining The Southover Partnership, my roles in Education have included Primary Headteacher, Deputy Headteacher, Consultancy, Inclusion Lead, SENCO, and Curriculum Lead for a variety of curriculum areas with her specialism being English. Other roles have included School Governor, Designated Safeguarding Lead and Tutor Mentor for teacher trainee students and newly qualified teachers. As a qualified Senior Youth Worker in Enfield, it gave me the opportunity to work with both Young Offenders and lead in running youth centres for the 11 – 19 age range.  Throughout my various roles I have been able to network and build excellent professional relationships with a variety of external agencies such as social services, advisory teachers, parents etc. In order to ensure young pupil are fully supported.
I am a great believer in children and young people being given extensive opportunities to excel by providing them with the educational tools and ensuring both teaching and non- teaching staff receive continuous professional development in current educational practices in order to ensure the best education is achieved.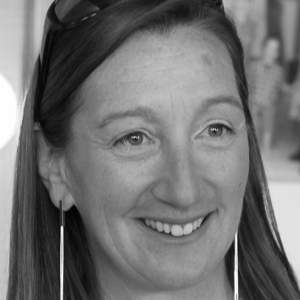 I am a Trustee of Southover Partnership, appointed as a Parent Governor in May 2023. My daughter started as a student at Southover in 2022. I was previously Chair of Governors at Alma Primary, a mainstream Barnet primary school for 8 years, having led the establishment of the school under the government's Free School Programme from initial idea to full school over three years.
I work professionally as an executive coach and an organisational consultant, advising on strategy, governance, and leadership. I work in the healthcare sector with NHS leaders and with a range of charities.
I have spent 6 years of fighting to have my children's needs recognised and met has made me passionate about improving the school experience of children with SEN. I believe that the Southover ethos and its flexible, child-led model is unique and could benefit so many young people.
I'm Katie Adams and joined Southover as a Trustee in February 2023. I am a qualified Probation Officer and spent most of my career working in this field. I have also worked in mental health and complex needs. For the past 12 years, I have been a Governor at a primary school; my roles have included safeguarding governor and chair of governors. 
I am a parent of 3 older children (17-21 years), all who went through different educational pathways. My middle child has SEND, had an EHCP and went to a specialist provision so I am particularly interested in being a trustee at Southover Partnership.
In my spare time I enjoy going to the theatre, walking and watching Watford FC!
I worked with DBS Bank for 20 years and held senior executive positions in South Korea, Indonesia and the United Kingdom before working for a UK-based group of companies with their core company engaged in the green automotive industry as its Group Director of Operations.
I hold a Bachelor of Science (Hons) in Mathematics from the National University of Singapore. As part of life-long learning and personal development, I undertook a variety of online courses with various British, European and American universities.
I believe and I am passionate about providing quality education to help individuals flourish and build a better future.
I am a commercial leader with significant experience of managing global HR functions during change. I have broad expertise across all disciplines; substantial experience of business restructuring and transformation, acquisitions and post-merger integrations. Pragmatic, energetic, able to think strategically and deliver a workable people plan within a wide range of sectors including travel, health, technology, media, retail and FMCG.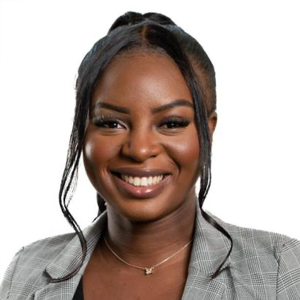 I am a qualified lawyer, certified hair practitioner and social entrepreneur.
I have just over 4 years experience in the legal industry and am the co-founder of an organisation called Krowned which aims to help people build more confidence. I'm a mentor and an advocate for change and most of my interests lie in projects that aim to improve social inequalities, especially for black women in academics and professional life.
My social enterprise, in particular, Krowned has a focus of empowering young women through hair to instill them with the confidence to succeed. We embolden young women from ethnic minority backgrounds, particularly Afro-Caribbean women in becoming confident members of society and achieve a better outlook and success socially, academically, and commercially. My legal experience spans from private practice to in-house and my main objectives are to empower others both within and beyond my legal expertise.