Kief Ho
Executive Headteacher & Head of School - Kingsbury Manor Site
I am The Southover Partnership's Executive Headteacher. With over 10 years of experience in the field of education, my expertise spans a multitude of roles within the field; from teaching music and being a class teacher, to Middle Manager, Senior Manager, Head of School and now the Interim Executive Headteacher at the organisation.
As a teacher and Middle manager, I was responsible for leading different curriculum areas and mentoring other teachers in schools for children with mild, severe and profound and multiple learning difficulties. At Senior Leadership capacity, I have worked as an Assistant Headteacher, responsible for pastoral and behaviour, alongside running a Key Stage 3 department and a Head of School for Kingsbury Manor Site within the organisation.
I am also a researcher, currently undertaking my PhD, specialising in the Quality of Life for children with special educational needs. This has enabled me to also pass on knowledge to undergraduates within the education department at my university. Besides my studies and work outside of the organisation, I also devote time to a special primary provision and a mainstream primary as a governor. I am extremely keen on promoting inclusion to society, and therefore, my vision is to raise awareness and acceptance of needs globally, regardless of medical labels.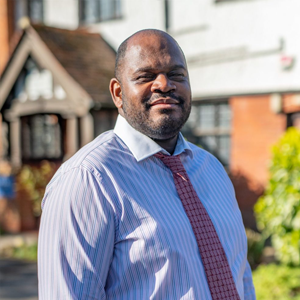 Lawrence Murray
Head of Outreach


I am Head of Outreach. I have over 20 years' experience across all sectors of education, 10yrs being within SEN settings specialising in Autism. My educational philosophy revolves around a student-centred approach to teaching and learning.

I have led multiple teams as an Assistant and Deputy Head across 3 different Specialist Schools winning awards for equality and inclusion at 2. A former trainer for the Autism Education Trust I consider myself a knowledgeable and proficient leader in the education of children and young people and young people on the Spectrum.

Our role is to empower these young individuals providing ample opportunities to develop independence and community awareness.
Joanna Carson
School Business Manager

I recently joined Southover having previously worked in both maintained primary Schools and multi academy trust. Prior to working in education, I worked in finance and facilities management in the private sector.
I am committed to lifelong learning and currently studying for the chartered management degree School Business Leadership.
The inclusive ethos is what attracted me to Southover and I am excited to use my skills and experience to support the Southover vison. In my spare time, I enjoys spending time with family, being outdoors and cooking.
Jonathan Harper
Head of School - Hutton Grove
I joined Southover in September 2021 having previously working in SEND and Inclusion within the primary sector. I have taught primarily in Barnet in a number of senior leadership positions. In addition, I am experienced in mentoring and have delivered initial teacher training. I have a great deal of experience of working with children's social, emotional and behavioural difficulties with a particular focus on the Autism Spectrum Disorder and ADHD. I have worked in conjunction with local authorities raising the standards of hard to reach groups.

I am passionate about removing barriers to learning and providing engaging learning opportunities to all. In my spare time I can usually found on a rugby pitch or up a mountain!
Aous Mubarak
Head of School - Kingsbury Manor
I have been working in the education industry for almost 10 years; my background is in Music, and I have taught music at primary and secondary level. in 2016, I began working at a school for children with special needs and have since worked in multiple schools for children with learning difficulties.
With a Masters in Special and Inclusive Education, my professioanl experience comprises different roles in the education industry, including Head of Music, PSHE Lead, Personal Development Lead, and now Acting Head of School. My personal mantra is one that is inclusive and that adopts a pupil-centred approach, and now I am in the process of completing my PhD in Health research, relating to Autism.
I am a passionate leader that strives to ensure, to the best of my ability, that each and every child is given a fair and robust opportunity at school, to enable them to access the wider world around them, allowing them to flourish and reach their maximum potential.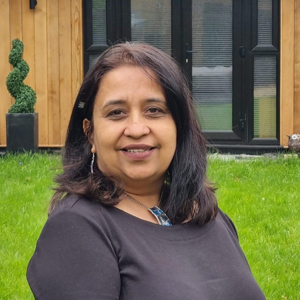 Naila Khan
Head of School - Southgate
I am a teacher with over 25 years of experience in pastoral work in various schools throughout London. I headed up a behaviour unit for 11 years and have a wealth of experience in dealing with challenging behaviours and providing effective support for students in need.
In addition to this I am also a qualified CBT and psychotherapist. My passion for helping children who struggle with behaviour management led me to establish my own business, where I provide tailored support and guidance to young people and their families.
Outside of my professional life, I am a mother to two boys who are the centre of my world. I speak three languages, and love to unwind by watching movies, socialising with family and friends and doing DIY.
Jean Robert Etonde
Head of School for Kingsbury Manor and Head of Maths & Vocational
I am a highly qualified and experienced specialist Maths teacher, with wide and varied educational career spanning over 15 years. My background is in finance and logistics, but I have worked across both the maintained and independent sectors, in addition to special school environments as a middle and senior leader. I joined The Southover Partnership School in 2014 after previously teaching in schools in Hertfordshire and Buckinghamshire.
I am passionate about the parity of esteem in education: having an invigorating school environment that supports young people with their educational, as well as their mental and physical needs. That parity of esteem also extends to academic and vocational studies: I believe that vocational education which provides learners with essential skills that enhance their employability, support their personal development and encourage active citizenship, should continuously be taught alongside academic subjects.
An important feature of my teaching experience is my commitment to improving outcomes for all children and young people with SEND, which led to my involvement with Middlesex University where I provide specialist study skills tuition and support for graduate and postgraduate students diagnosed with Specific Learning Differences (SpLD)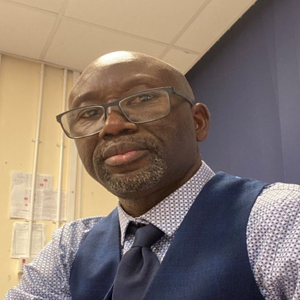 Martin Agyei
SENCO
I come to Southover Partnership with over 25 years of experience in the education sector. I have been a SENCO in a maintained secondary school setting for the past 10 years. I am excited to be working at Southover Partnership as SENCO.
Prior to becoming SENCO, I had worked in two different universities as PE lecturer and Sport coach. I have also taught in mainstream secondary school as PE teacher and Head of PE. As a middle leader, I had served as Head of Year/ Student Achievement leader in an inner London mainstream secondary school.
As a classroom practitioner, I was judged by OFSTED as an outstanding PE teacher. I have supported vulnerable young people and students with SEND to gain qualifications in PE and Sport and most of them have progressed to pursue various courses in the field of sport.
As a senior leadership team member and Assistant Principal, I have worked in mainstream secondary schools with responsibility for Inclusion and Additional Learning needs for the past 10 years. I supported whole school teaching and learning through facilitating SEND CPDs and providing whole school advise on SEND related issues.
As a SENCO, I have used my role to promote inclusion and diversity, ensuring that the mantra of 'Every child matters' become a reality but not a mere slogan. I have used my expertise to equip subject teachers to provide Quality First Teaching and to create opportunities for students with SEND so that they can achieve their potential and personal goals.
My vision is to continue to explore further opportunities to support our vulnerable young people and students with SEND. Through bespoke learning plans, young people would identify their own potentials and harness these potentials. This will give young people a bright future and positive lifelong outcomes.